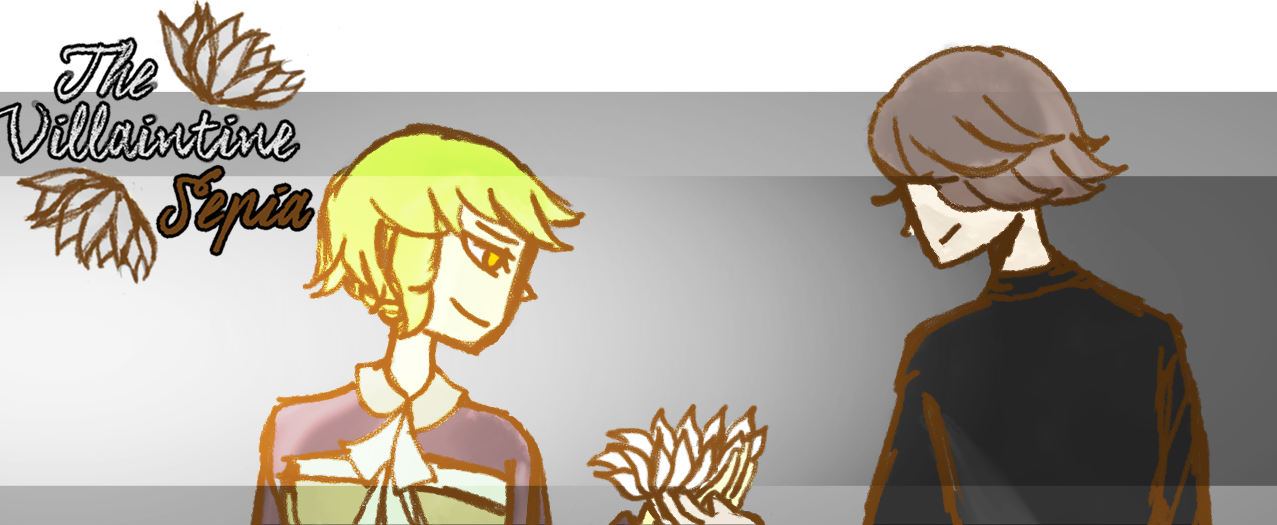 The Villaintine: Sepia [Demo]

Heyyyy guys!
I'm posting an early October update for you today. This is because I don't think I'd have the mental clearness to post in any other day than now. It's October 30 here by the way and I had to be absent for work because we're currently under Signal no. 3 here. But before I go and tell you what happened this month. Here's a short and direct summary: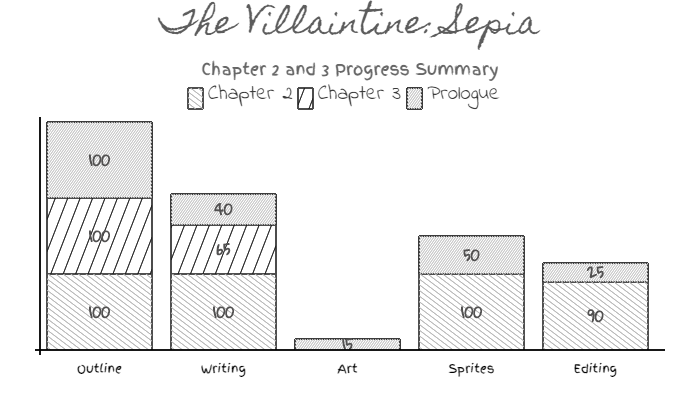 And yep, along those lines from earlier, I said the term 'work', I won't divulge much but basically I got hired (finally). Although, because of the paperwork and the other things that I need to do for the employment process, I had lost most of October to being out and about instead of staying home and finishing Chapter 3 this month. So, compared to September, I had been more productive last month than this month. Apologies, life just happened (and I apparently ended up divulging more in other hobbies instead of working on TV:S.) However, that didn't mean that I wasn't able to at least do some things this month.
To fill you in, here's my writing status and what I finished so far: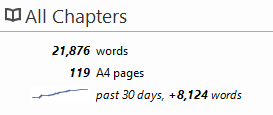 I'm not done with the second half of chapter 3 yet, but as you can see I only finished 8k+ words so far, as compared to my 13k word count last month. Aside from that, I don't think I'm very inspired with some of the first half, considering that I struggled even starting it and I kept on skipping details on my outline. Although, just like usual I'm saved by reading some mangas (N.G. Life, The Sleepy Residents of Birdcage Manor and Shut Hell, with the latter being what inspires me the most despite how extreme the manga is in so many ways). And as a side note, I kept on doing the epilogue, although I'm still unsure if I should use it as a true end indicator. This month, most of what I did is still more focused on writing. However, by the start of October, I was able to do some things art-related. I finished the sprites of the two new characters that appeared on Chapter Two and some CG art for the Prologue part 5 of 5. Here's some sneak peeks: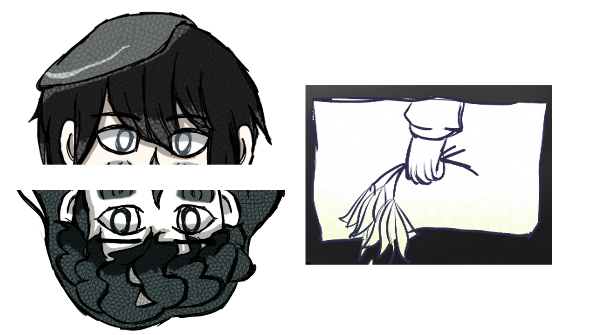 As usual, while doing art, I listened to Podcasts. For this month, I checked out The Black Tapes and Tanis. It was interesting and had a good mystery vibe (you should definitely check it out, if you're into podcasts and investigative journalism). Anyways, that's about it in my rather uneventful October. I hoped you enjoyed reading this and as a final side note, I don't think my tentative release date will be followed. I overestimated how long it would take for me to do this and I might have imagined it more on a scenario where I don't have a job and can stay at home. Seeing as that's impossible, I had to rethink my work process so I'll update you whenever I can as to when I can release this VN. Nonetheless, thanks to you guys who are still on board with me and thank you very much for your patience!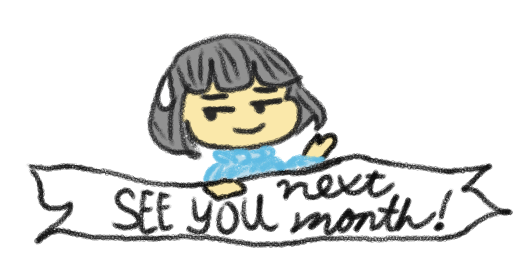 Get The Villaintine: Sepia [Demo]